Sumsub, one verification platform for the whole user journey, is recognized as a leader in the Grid® for Identity Verification Software by G2.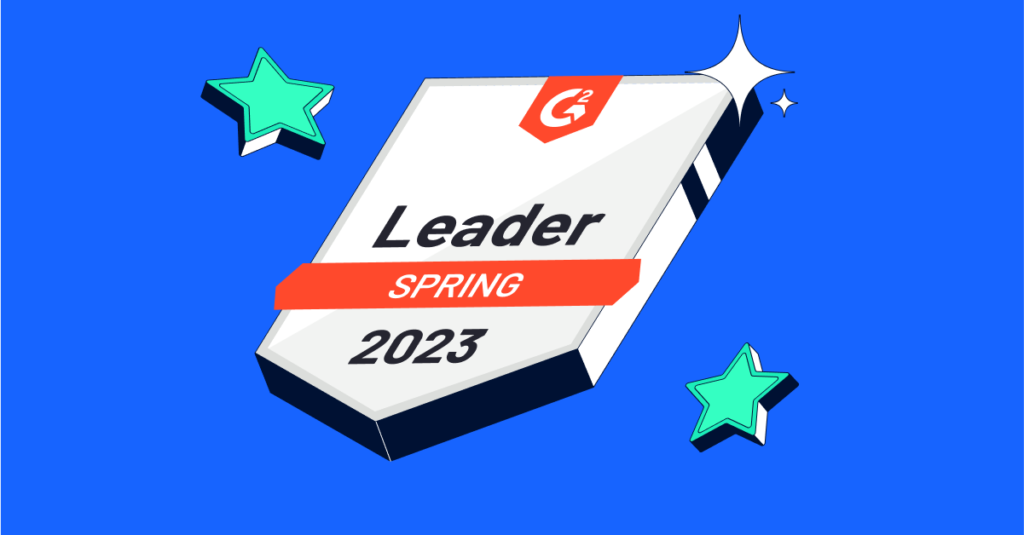 London, May 4, 2023 — G2 has ranked Sumsub as a Leader in Identity Verification Software in its Spring 2023 Report, based on verified client reviews.
"This recognition from G2 highlights our team's constant commitment to delivering the best product and support to our clients across various industries, including fintech, banking, gambling and more. Sumsub's performance scores are higher than those of many competitors, and we're thankful for the reviews from our customers. We'll do our best to continue enhancing our offering and exceeding market expectations from verification providers",

says Vyacheslav Zholudev, Co-founder and CTO of Sumsub.
G2 rates products from the Identity Verification category algorithmically, based on data sourced from product reviews shared by G2 users and data aggregated from online sources and social networks. Therefore, the Grid® represents feedback from actual software users, rather than analysts. You can learn more about the G2's methodology here.
Sumsub has been ranked a Leader based on its high Customer Satisfaction Score and large Market Presence. The Satisfaction ratings of Sumsub include Ease of Setup (91%), Quality of Support (96%), Ease of Use (95%) and more. 94% of reviewers rated Sumsub 5 or 4 stars, while 100% of users believe the platform is headed in the right direction. Moreover, 89% would be likely to recommend Sumsub.
Here are some G2 reviews for Sumsub:
"Sumsub plays a role of all in one verification platform and it also secures customers details. It supports straightforward integration. Sumsub was best suits for KYC, KYB, KYT and AML solutions."

– Rajalakshmi S., Data Engineer (enterprise, >1000 emp.)
solutions." – Rajalakshmi S., Data Engineer (enterprise, >1000 emp.)

"Quick and Accurate KYC [Compliance]. As a frontend dev, integrating with Sumsub was extremely straightforward. Being able to handle selfie verification, and document uploading both from a browser iframe has been a great experience."

– Paul M., Engineering Manager (Mid-Market, 50-1000 emp.)
"Top-Notch KYC for Businesses. The services they provide [are] just amazing, backed with competitive people who are always willing to assist."

– Jed Albert C., Media And Communications Manager (small business, 50 or fewer emp.)
"Highly recommended! The solution is very flexible. Setup was quick and easy. The platform is user-friendly and can be integrated or used as standalone. Support was great as well."

– Charitini M., Head of Compliance and Risk Management (small business, 50 or fewer emp.)
G2's Spring Report follows a string of recognitions for Sumsub this year. In April, Sumsub won the ICA Compliance Awards Europe in the "Technology Partner of the Year" category in partnership with Kriptomat. In March, Sumsub was named the SaaS of the Year at the renowned SiGMA Eurasia Awards 2023, after a vote by iGaming players and professionals. In addition, the company was the Gold Winner at the 19th Annual 2023 Globee Cybersecurity Awards in the "Identity and Access Management" category.
About Sumsub
Sumsub is the one verification platform that secures every step of the user journey. With Sumsub's customizable KYC, KYB, AML, Transaction Monitoring and Fraud Prevention solutions, you can orchestrate your verification process, welcome more customers worldwide, meet compliance requirements, reduce costs and protect your business.

Sumsub achieves the highest conversion rates in the industry—91.64% in the US, 95.86% in the UK, and 90.98% in Brazil—while verifying users in less than 50 seconds on average.

Sumsub's methodology follows FATF recommendations, the international standard for AML/CTF rules and local regulatory requirements (FINMA, FCA, CySEC, MAS, BaFin). As the first regulated compliance-as-a-service provider, Sumsub has a team of compliance experts ready to consult on regulatory specifics worldwide.

With over 2,000 clients across the fintech, crypto, transportation, trading, e-commerce and gaming industries, Sumsub partners with the likes of Mercuryo, Bybit, Huobi, Unlimint, DiDi, Poppy and TransferGo.
About G2
G2 is the world's largest and most trusted software marketplace. More than 80 million people annually — including employees at all Fortune 500 companies — use G2 to make smarter software decisions based on authentic peer reviews. Thousands of software and services companies of all sizes partner with G2 to build their reputation, manage their software spend, and grow their business — including Salesforce, HubSpot, Zoom, and Adobe. To learn more about where you go for software, visit www.g2.com and follow us on Twitter and LinkedIn.
To support its mission to become "the place for software," the company has raised over $250M in funding from IVP, Accel Partners, Permira, Emergence Capital, Pritzker Group, Chicago Ventures, Hyde Park Ventures, and industry leaders and founders, which includes our Series D round of $157M. Founded and headquartered in Chicago, the company now has a valuation of over $1.1B and operates globally with offices in London, Bangalore, and Singapore.