Since 2018, Mercuryo provides a range of payment solutions for enterprises across the world to accelerate growth and boost revenue.
Their all-in-one solution consists of two core products:
Banking-as-a-Service—customer-centric financial infrastructure consisting of modular components including wire transfers, IBAN accounts, and fast access to payments funds, all built into the client's platform.
Crypto-as-a-Service—a full-featured, scalable financial product allowing any business to manage crypto without handling compliance, monitoring, and obtaining licenses. All products are available through a fast and secure API solution.
Mercuryo's main goal is to make payments easy. They see value in building a truly universal payment platform—one that covers liquidity, chargebacks, rolling reserve, custody, and verification procedures while letting businesses focus on global expansion.
Mercuryo believes that crypto will power the future of finance. Working closely with leading crypto platforms and banking institutions, they see tremendous demand for a variety of crypto-powered instruments, which is why they unite them all under one ecosystem accessible through a single integration. They also handle KYC, KYB, AML, fraud monitoring, sanctions screening, and encryption to identify and prevent high-risk transactions. This way, the company provides ready-made solutions for clients seeking to go global.
The Challenge
KYC and AML regulations require businesses like Mercuryo to learn more about their client's identity before letting them use their services. Therefore, users in Mercuryo's 160+ operating jurisdictions must successfully pass verification before being able to buy and sell crypto.
KYC prevents businesses from being used by criminals for money laundering, terrorist financing, and other illegal purposes. By implementing KYC processes, businesses can gain a proper understanding of their customers and their financial dealings, rejecting applicants with questionable or risky backgrounds.
Why Sumsub?
Back in 2018, Mercuryo sought to maximize customer pass rates globally in order to expand as fast as they could. At the time, Sumsub already had the comprehensive expertise and global coverage to get the job done.
The Solution
Customer verification is necessary for Mercuryo since regulations prohibit providing financial services without first identifying clients. Compliance aside, verification is also vital for platform security—i.e. ensuring that payment cards/wallets actually belong to applicants.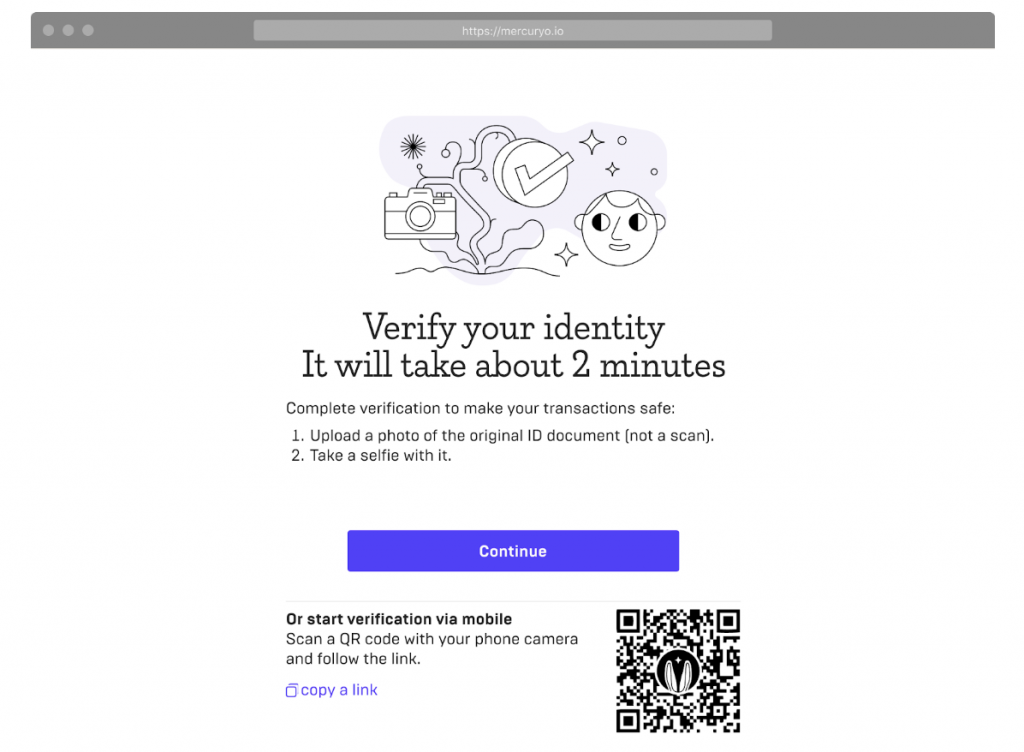 Mercuryo's verification process is shouldered by Sumsub. The company uses a wide range of Sumsub products: KYC checks, liveness checks, Reusable KYC and screening of crypto addresses. More recently, they've started using automated KYB checks to speed up onboarding of new business clients. KYC checks are done via Sumsub's Web and Mobile SDKs, and On- and Off-Ramps, BaaS and CaaS are done via Sumsub API.
As far as Reusable KYC, Mercuryo integrated this feature back in 2021. It is available to all merchants the company works with (over 200 companies in total), including some of the largest platforms in the industry.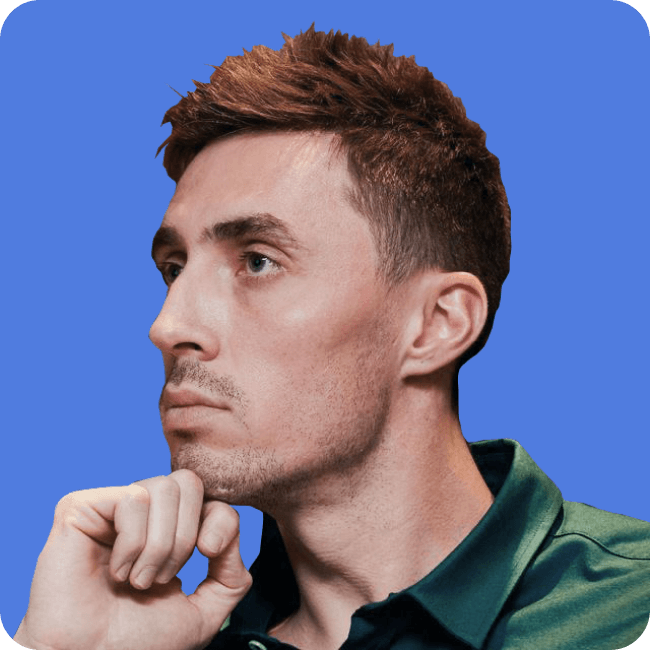 Andrey Ilinsky
Product Owner at Mercuryo
Sumsub's Reusable KYC feature has been a pleasant experience for us so far. Together with the Shared Token integration, this has helped us reduce onboarding time by eliminating unnecessary steps for new users globally.
Implementation
It was easy for Mercuryo to integrate Sumsub using the SDK and API solutions, with the entire integration process taking less than 1 week.
The Results
Mercuryo saw their first results immediately after they started using Sumsub. For starters, fraud detection has gone up significantly, as the system rejects suspicious profiles right at the verification stage.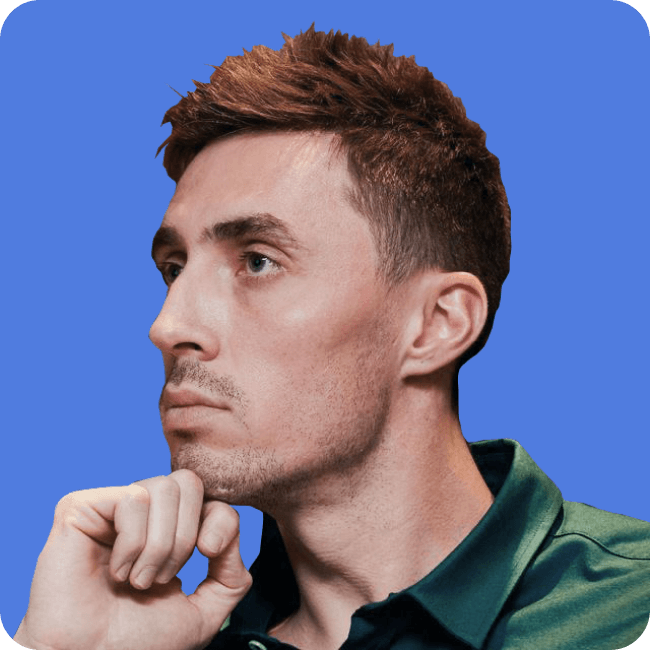 Andrey Ilinsky
Product Owner at Mercuryo
Security has always been the number one priority for financial services like Mercuryo. But additional security measures make it harder for users to enter the crypto space, limiting opportunities for business growth. Sumsub solves both problems by fulfilling the requirements of the regulators, letting us onboard users within minutes with a user-friendly interface and top-notch business support.
In terms of new regions and territories, Mercuryo now has clients from Nigeria and Japan—two regions that posed significant language- and document-related challenges for them in the past. With Sumsub's solution, Mercuryo can now identify Nigeria's unique NIN documents. Whereas in Japan, they can transliterate Japanese characters into Latin characters thanks to Sumsub's OCR. These new capabilities have boosted user conversion by 30% in Nigeria and by 78% in Japan.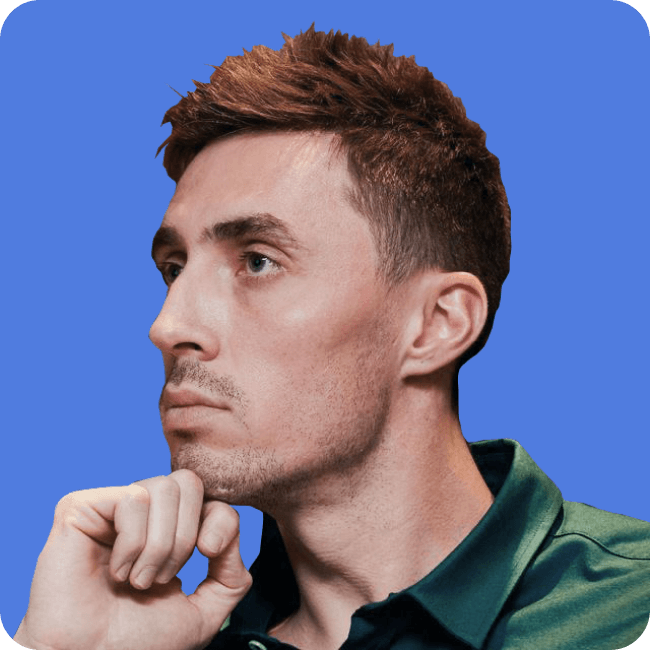 Andrey Ilinsky
Product Owner at Mercuryo
Working with Sumsub, we value responsive support, fast and easy integration, flexibility and willingness to provide customized features. For us it's a turnkey solution that allows us to focus on the most critical tasks using their ready-made product.
Future plans
Mercuryo plans to increase successful KYC conversions by at least 25% and downloadable documents by at least 30% across different regions. In addition, they aim to fully automate KYB forms during the verification process.