Founded in Greece in 2012, Kaizen Gaming now operates two brands in 12 countries: Betano (Portugal, Brazil, Romania, Germany, Bulgaria, Czech Republic, Chile, Peru, Ecuador, Canada [Ontario]) and Stoiximan (Greece, Cyprus), employing more than 1,600+ people across two continents.
Kaizen Gaming has been recognized as a leading player in the global sports betting and gaming industries, receiving prestigious EGR Awards including "Operator of the Year", "Football Betting Operator of the Year," and "Customer Services Operator of the Year".
The Challenge
At the beginning of 2022, Kaizen Gaming's verification procedures were approximately 15% automated, meaning their internal compliance team had to perform 85% of the checks manually. Agents needed more time to handle a massive amount of documents, leading to drop-offs and an unpleasant user experience. Therefore, the company started searching for an automated verification solution to speed up onboarding and provide the best user experience to their clients.
Kaizen Gaming's main goal was to ensure seamless customer onboarding in compliance with regulatory requirements across markets.
Why Sumsub?
Kaizen Gaming decided to go with Sumsub as they provide multiple verification solutions under one roof. Besides, they're responsive and flexible, which is precisely what Kaizen Gaming needed.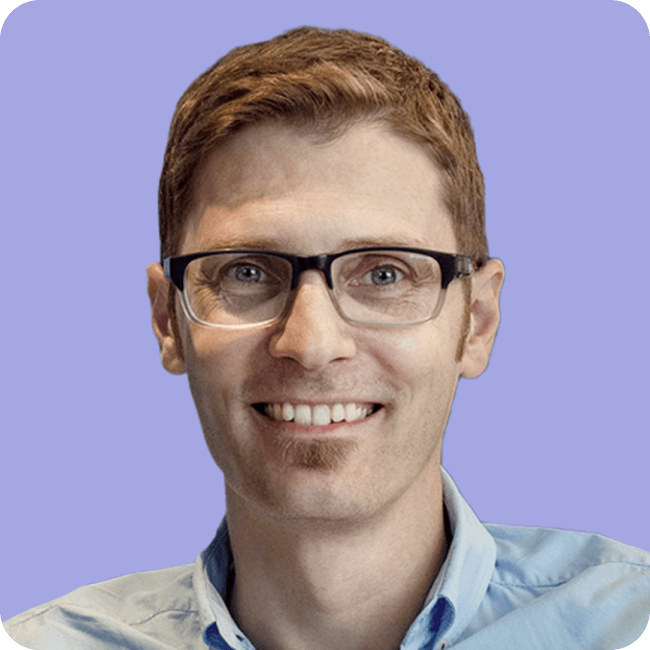 George Moschetas
Director of Product, Account & Services
As we were getting bigger and going international, we needed an international partner. Sumsub has become a perfect solution for us, as they operate worldwide and help us organize a smooth onboarding process across nearly all our markets. Customer onboarding has always been one of our main priorities here at Kaizen Gaming – from the registration to the full KYC and any other regulatory process. Sumsub's solution allowed us to build a friendly and frictionless flow that automated the verification process.
The Solution
Sumsub enables Kaizen Gaming to verify users across multiple markets, providing smooth onboarding and compliance with regulators.
Kaizen Gaming uses the following checks:
Automated data extraction
ID verification
Proof of Address (PoA) check
Bank card verification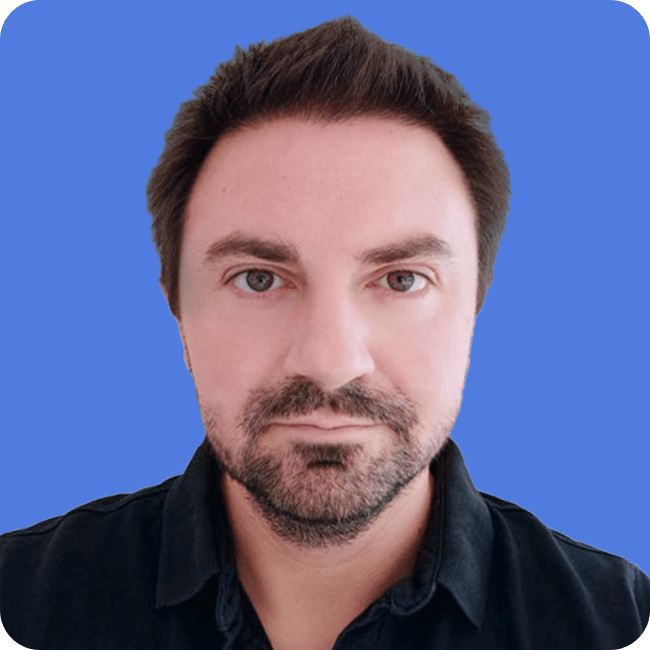 Panagiotis Polymeneas
Product Manager, Services
Sumsub helped our operations team to reduce the growing backlog of uploaded documents, which were being handled manually by our KYC agents, ensuring risk-free operations. That being said, any fraudulent and suspicious activity was significantly reduced.
Implementation
Kaizen Gaming implemented Sumsub in April 2022, starting with the Brazilian market. Once the integration was done and all the scenarios tested, the company quickly added more markets.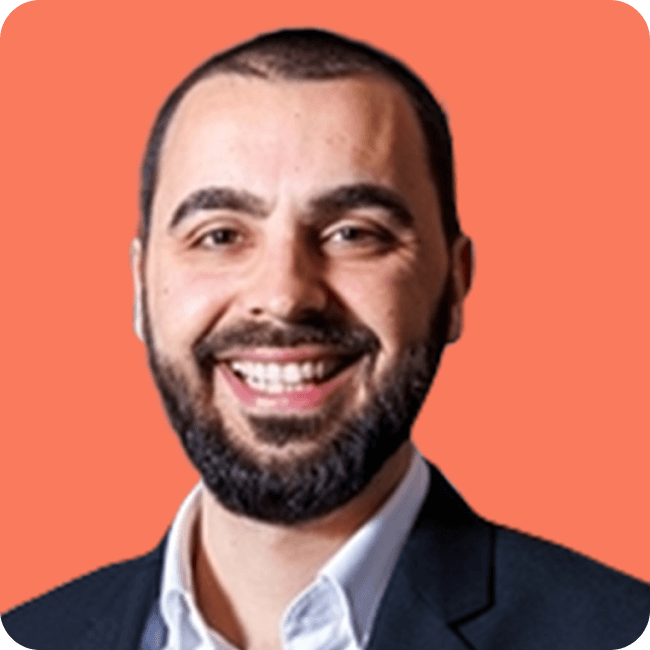 Vasil Gjinoshi
Technology Manager, Services
Once it was decided to integrate Sumsub's product, our technical teams acted quickly to design and implement the overall solution. The modular system that Sumsub offers assisted us in moving fast with the rollout in the rest of our markets. This is a great boost moving forward since we can support our business growth.
The Results
Thanks to Sumsub, Kaizen Gaming could significantly boost onboarding automation. At the beginning of 2022, approximately 15% of all verifications were automated. Now, this number has grown to 70% across all markets.
Approval rates have also notably grown, reaching 70.82% in November 2022.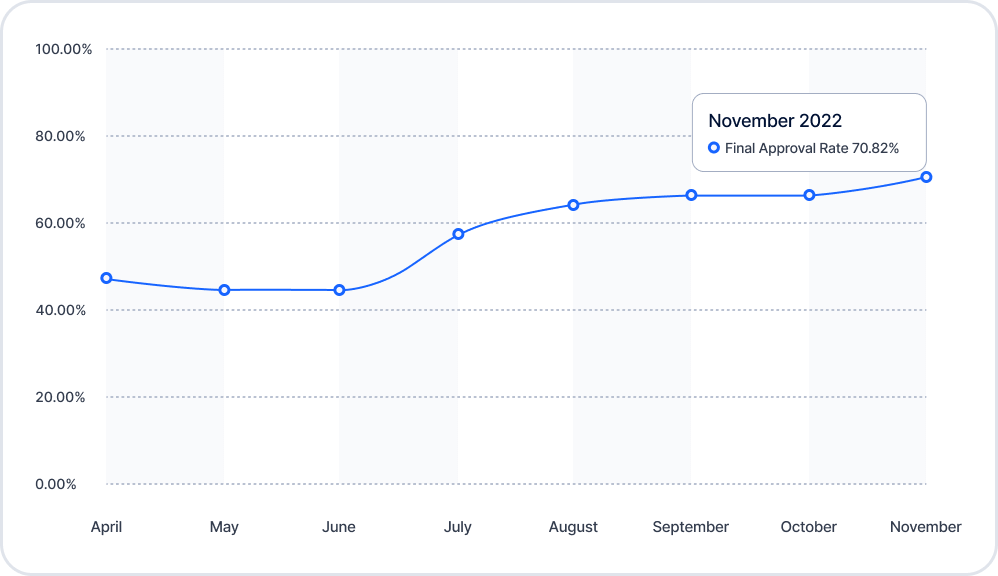 The processing time has gone down to 1 min 39 sec.
As for Brazil—the most demanding in terms of verification—the results are outstanding. From March to September 2022, verification has increased 5x.
With this partnership, Kaizen Gaming was able to increase its overall performance by 350%.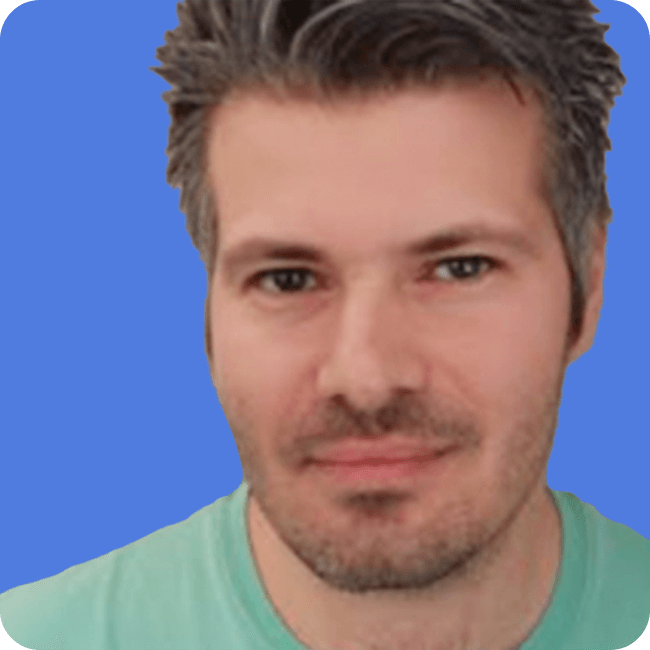 Dimitris Tsantakos
Head of Technology, Account & Services
Sumsub's modern and performant technical solution allows us to scale our product and expand to more markets. With guaranteed stability and service uptime we are able to offer a smooth experience to our customers. At the same time, by using Sumsub's APIs & Web SDK, Kaizen Gaming managed to reduce the development time required to launch a complete KYC solution for each new market.
Future plans
Kaizen Gaming plans to continue expanding through significant investment in infrastructure and innovation, backed up by key partners like Sumsub.