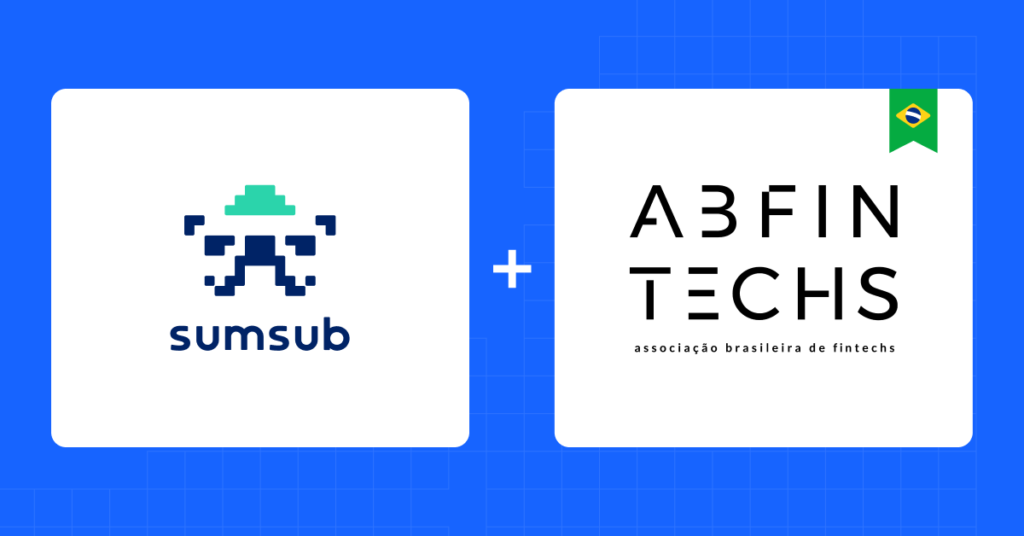 Miami, 17 November, 2022 – Sumsub, an all-in-one verification platform that protects every step of the customer journey, is the new member of ABFintechs, an association that brings together more than 550 fintech companies committed to transforming the financial sector.
ABFintechs is a group of Brazilian fintechs united by common goals of spreading innovations in the financial world, helping fintech businesses grow and scale, and representing its associates' interests in regulatory bodies.
Sumsub is an all-in-one verification platform that secures every step of the customer journey. With Sumsub's customizable KYC (know-your-client), KYB (know-your-business), KYT (know-your-transaction) and AML (anti-money laundering) solutions, it is possible to orchestrate the verification process, welcome more customers worldwide, speed up onboarding, reduce costs and steer clear of digital fraud and money laundering.
Sumsub achieves the highest conversion rates in the industry — 91.64% in the US, 95.86% in the UK and 90.98% in Brazil — while verifying users in less than 50 seconds on average. With over 2,000 customers worldwide in the fintech, crypto, shared mobility, trading and gaming industries, Sumsub's methodology follows FATF recommendations, the international standard for AML/CTF rules and local regulatory requirements.
"Becoming part of ABFintechs represents a unique opportunity for Sumsub to discuss today's main economic agendas and gain strength in regulatory initiatives",

comments Guilherme Terrengui, Sumsub's Head of Business Development for Brazil, Latin America and Iberia.
Sumsub é nova associada da ABFintechs
Miami, 17 novembro, 2022 – Sumsub, plataforma de verificação tudo-em-um que protege cada etapa da jornada do cliente, é a nova associada da ABFintechs, entidade que reúne mais de 550 empresas de tecnologia financeira decididas a transformar o setor financeiro. Com soluções personalizáveis ​​KYC (know-your-client), KYB (know-your-business), KYT (know-your-transactions) e AML (anti-money laundering) da Sumsub é possível orquestrar o processo de verificação para integrar mais clientes em todo o mundo, acelerar a verificação, reduzir custos e evitar fraudes digitais e lavagem de dinheiro.
Com as maiores taxas de conversão do setor — 91,64% nos EUA, 95,86% no Reino Unido e 90,98% no Brasil — a Sumsub verifica usuários em menos de 50 segundos em média. Com mais de 2.000 clientes no mundo todo nas indústrias de fintechs, cripto, transporte, comércio e jogos, a Sumsub segue as recomendações do GAFI, que é o padrão internacional para regras de prevenção à lavagem de dinheiro, e todos os requisitos regulatórios locais. Na opinião de Guilherme Terrengui, head de novos negócios da Sumsub para Brasil, Latam e Ibéria, fazer parte da ABFintechs representa uma oportunidade ímpar de discutir as principais pautas econômicas da atualidade e ganhar força nas iniciativas regulatórias.