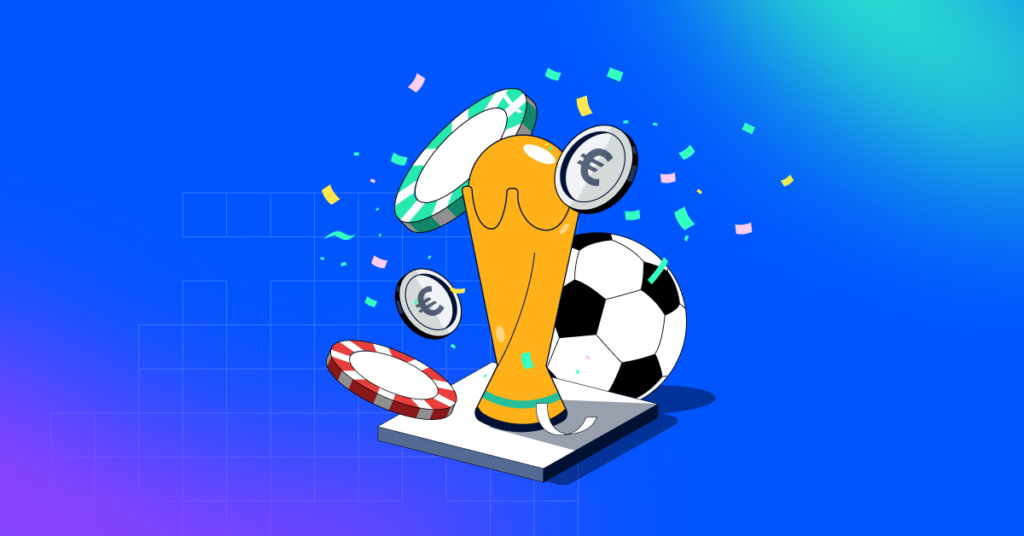 London, September 20, 2022 — Sumsub, an all-in-one verification platform, today announced it created a tool to help online gambling platforms calculate potential fraud-related losses during the 2022 World Cup. As part of the customizable AI-based verification solution, Sumsub offers its clients advanced KYC infrastructure capable of processing nearly any number of users. This will help bookmakers handle World Cup traffic spikes while ensuring the highest level of fraud protection.
Although major sporting events bring much-desired traffic to betting platforms, cybercriminals and scammers increase in number as well. Based on experience with traffic spikes from previous major sporting events, Sumsub experts expect to see a traffic surge of over 400% at bookmakers during the 2022 World Cup in Qatar along with increased fraud.
Fraud has been on the rise in the gambling industry. For instance, in Q1 2022 there was an 85% increase in fake account registrations compared to Q4 2021. To help gambling platforms estimate their risks, Sumsub made a free online calculator. It determines how much fraud might cost during the World Cup depending on the business figures you enter.
The types of fraud that bookmakers experience include arbitrage betting, multi-accounting, identity theft, account takeovers, money laundering, age violations and much more. To counter these schemes, it's critical to implement advanced identity and documents checks. However, if users are overburdened at the onboarding stage, there is a risk of them dropping off. Sumsub's experts have some practical advice on building up fraud defenses while keeping conversion high:
1) use minimal checks at onboarding and enroll more advanced checks when they truly matter, such as the deposit and withdrawal stages; 2) introduce simplified checks for low-risk users that utilize only one document (if it contains both identity and address information); 3) include a liveness check into your verification flow to avoid account fraud.
"As an identity verification and KYC/AML compliance provider, we've noticed increased fraud and regulatory violations in the gaming industry, and alarming losses connected to this. We know how important it is to quickly onboard customers, but we also understand that you need to be as compliant as possible to avoid fines. Sumsub offers customized solutions and compliance tips specifically for the gaming industry, which we have collected and re-packed on the eve of such an important sporting event. We're here to help betting platforms get ready for the biggest traffic surge in years",

– says Jacob Sever, Co-founder and Chief of Compliance at Sumsub.
Thanks to Sumsub, reducing median verification time from 24 hours to less than 2 minutes and reaching 87.5% user approval rates is not a claim, but a reality for betting platforms. You can learn more in our case study with CopyBet here: https://sumsub.com/customers/copybet/ 
For more information calculating the cost of fraud and protecting your business from gambling fraud, please go to: https://sumsub.com/world-cup
Disclaimer
This news contains references to major sporting events organized by FIFA, UEFA, and the NFL. Sumsub is in no way connected to FIFA, UEFA, or NFL, and Sumsub's services have no connection to the sporting events referred to above. Sumsub refers to these events only to identify them as the causes of traffic spikes that Sumsub's KYC services help address.