An all-in-one verification platform joins forces with an independent online casino database to educate businesses on user onboarding and antifraud in the gambling industry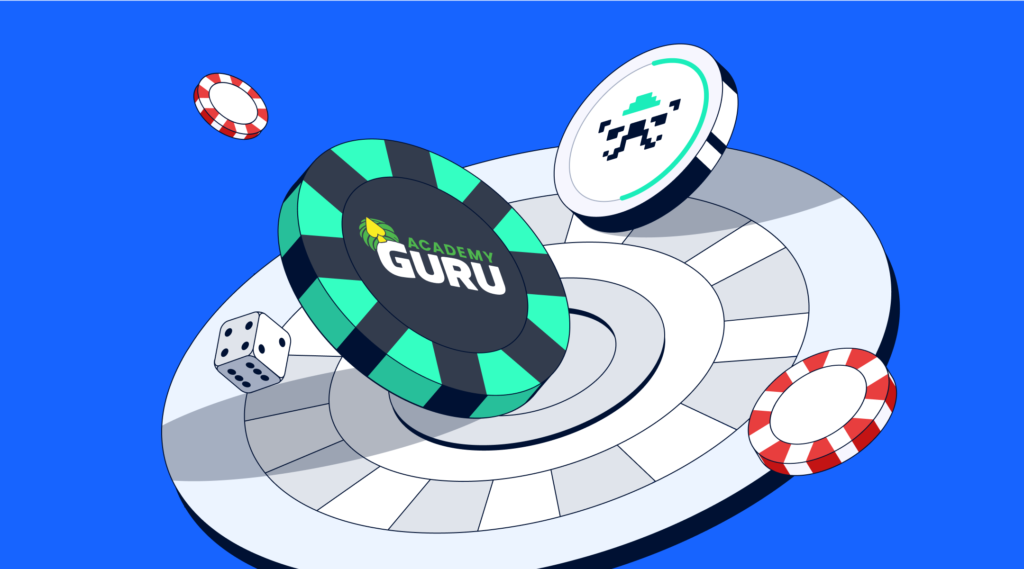 London, January 19, 2023 — Sumsub, an all-in-one verification provider, has partnered with Casino Guru, a leading online casino database and global gambling authority, to create  an online course for gambling platforms titled "iGaming Player Verification and AML". The course is available for free and focuses on user onboarding, AML/KYC requirements and gambling compliance.
Online gambling is evolving, and regulations change all the time, putting casinos at risk of penalties for non-compliance. In December, Star Entertainment Group, an Australian gambling company, was fined $67.92 million (AU$100 million) by the Queensland regional government due to AML failures. Such sanctions are coupled with the possibility of license suspension or revocation, threatening to destroy platforms' operational integrity and reputation. So staying compliant is now existential for gambling businesses worldwide, which is why the "iGaming Player Verification and AML" course is in high demand for online casino operators.
The course is a product of the Casino Guru Academy, a Casino Guru initiative aimed at improving the online casino industry through education, promoting fairness, and finding new ways to better protect players from gambling-related harm. It is the fourth course released by the platform, with previous ones dedicated to safer gambling, customer support and casino bonuses.
Sumsub's gambling and compliance experts have largely contributed to the content of the course, offering insights on how to create effective and AML-compliant user verification flows while keeping conversion high, the common mistakes gambling platforms make and how to avoid them, and ways to deal with problematic player behavior. Sumsub's experts have also contributed an identity verification checklist to the course, further helping businesses optimize their KYC flows and create the perfect customer journeys.
"Joining forces with Casino Guru to create an online course for casinos and gambling operators is the perfect opportunity for Sumsub to share our compliance, anti-fraud and verification expertise with industry players, as well as promote fair and responsible gambling. This contributes to making the online space safer for everyone–an ambitious goal that truly aligns with our company's mission. The recommendations our experts share in the course will help businesses avoid painful fines and reputational damage",

says Andrew Sever, co-founder and CEO of Sumsub.
"At Casino Guru, we strongly believe that education is one of the main pillars of sustainable and safer gambling. That's the main reason why we decided to create the Casino Guru Academy in the first place – to reflect our experience from dealing with player complaints and share that knowledge with the rest of the industry. We're happy that Sumsub has decided to contribute to this player verification course, as their expert knowledge and experience has proven to be invaluable for it. And since all of our courses are free, I hope this one brings great value to anyone looking to expand their knowledge,"

adds Šimon Vincze, Sustainable and Safer Gambling Lead at Casino Guru.
To learn more about the online course and enroll, please go to https://casino.guru/academy/course/igaming-player-verification.
About Sumsub
Sumsub is an all-in-one verification platform that secures every step of the customer journey. With Sumsub's customizable KYC, KYB, KYT, and AML solutions, you can orchestrate your verification process, welcome more customers worldwide, speed up onboarding, reduce costs and steer clear of digital fraud.

Sumsub achieves the highest conversion rates in the industry—91.64% in the US, 95.86% in the UK, and 90.98% in Brazil—while verifying users in less than 50 seconds on average.
Sumsub's methodology follows FATF recommendations, the international standard for AML/CTF rules and local regulatory requirements (FINMA, FCA, CySEC, MAS, BaFin). As the first regulated compliance-as-a-service provider, Sumsub has a team of compliance experts ready to consult on regulatory specifics worldwide.

With over 2,000 clients across the fintech, crypto, transportation, trading and gaming industries, Sumsub partners with the likes of Mercuryo, Bybit, Huobi, Unlimint, DiDi, Poppy and TransferGo.
About Casino Guru
With over 5,000 online casinos in its database, Casino Guru aims to create the world's most complex and accurate independent online casino resource in the world. Consisting of a team of 80 full-time professionals, the company is trying to bring their vision of a better and safer online gambling industry into reality.
To reach this ambitious goal, the Casino Guru team has launched several projects over the years, including a Complaint Resolution Center dedicated to resolving player complaints, a Global Self-Exclusion Initiative aimed at creating the world's first global self-exclusion system, and the Casino Guru Academy, which offers free professional courses focused on best practices in dealing with customers, sustainable and safer gambling, player experience, and other areas of online gambling.
With more than 5,600 complaints resolved, 400+ new casinos reviewed each month, and more than 2000 hours spent creating educational content to date, Casino Guru is determined to keep bringing value to players in as many ways as possible.