Markor Technology, a tech company offering a complete solution for iGaming operators, has partnered with Sumsub, an all-in-one verification platform.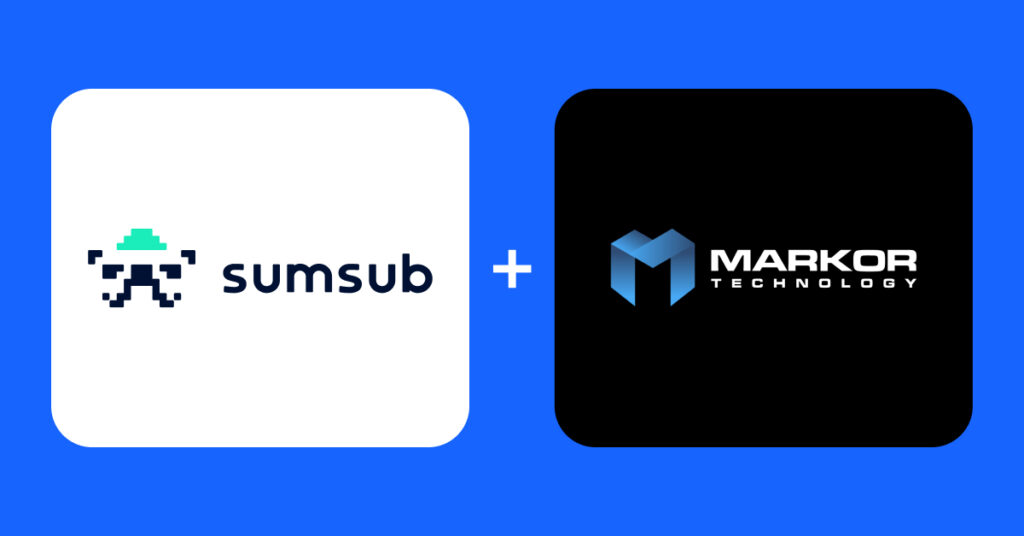 London, 15 November, 2022 – Markor has partnered with Sumsub to provide enhanced verification and fraud protection while ensuring full compliance.
Sumsub is a global tech company with five international offices in London, Berlin, Cyprus, Tel Aviv and Miami. It offers businesses an all-in-one verification platform that secures the whole user lifecycle with customizable KYC, KYB, KYT, and AML solutions. Sumsub helps 2,000+ clients across the fintech, crypto, shared mobility, trading and gaming industries expand to new markets while staying fully compliant with shifting regulations.
Markor Technology has rapidly started to establish itself as a globally-recognised provider of B2B and B2C technology solutions to the iGaming industry, supplying multi-product and multi-licensed PAM (Player Account Management) and aggregation platforms and a comprehensive line-up of products and services.
"Markor Technology aims to offer world-class gaming services and the best customer experience through cutting-edge technologies. By partnering with Sumsub, we stick to our high standards by providing fast and flexible onboarding, compliance and antifraud solutions to our clients in the iGaming industry,"

says Melissa Summerfield, CEO of Markor Technology.
"Finding a trustful iGaming partner like Markor Technology is an honor for us because we share the same goal of creating a responsible iGaming environment, enabling players to enjoy online gaming and gambling services freely and safely. We're making this a reality by offering end-to-end KYC, KYT, and AML solutions to effectively onboard honest users and keep fraudsters out,"

adds Andrew Sever, Co-Founder and CEO of Sumsub.
About Sumsub
Sumsub is an all-in-one verification platform that secures every step of the customer journey. With Sumsub's customizable KYC, KYB, KYT, and AML solutions, you can orchestrate your verification process, welcome more customers worldwide, speed up onboarding, reduce costs and steer clear of digital fraud.
Sumsub achieves the highest conversion rates in the industry—91.64% in the US, 95.86% in the UK, and 90.98% in Brazil—while verifying users in less than 50 seconds on average. Its AI-driven anti-fraud tools and in-house liveness technology make user onboarding fast yet secure, helping businesses scale to international markets with ease. Sumsub drives the industry with visionary and user-friendly products, such as document-free verification and digital IDs.
Sumsub's methodology follows FATF recommendations, the international standard for AML/CTF rules and local regulatory requirements (FINMA, FCA, CySEC, MAS, BaFin). As the first regulated compliance-as-a-service provider, Sumsub has a team of compliance experts ready to consult on regulatory specifics worldwide.
Sumsub has over 2,000 clients across the fintech, crypto, transportation, trading and gaming industries including Binance, Mercuryo, Bybit, Huobi, Unlimint, DiDi, Poppy and TransferGo.
About Markor Technology
Markor Technology is a leading global provider of B2B and B2C technology solutions and services to iGaming operators. The company provides a comprehensive multi-product vertical and multi-licensed PAM system, which can be tailored to both self-serviced or managed solution, that allows operators to efficiently and effectively run all aspects of their online businesses. In addition, it has a game content aggregation platform that boasts over 5,000 titles from leading suppliers.
Markor Technology systems and games are certified by independent testing laboratories in compliance with jurisdictional licensing requirements.