ANNA's mission is to help small businesses to focus on their goals without wasting time on the admin side of the business. ANNA stands for 'Absolutely No-Nonsense Admin' and handles banking, transfers, invoices, receipts, bookkeeping, and paperwork.
What ANNA delivers:
A business account with multiple debit cards for employees
Invoicing software that allows you to get paid faster and chase bills when they're overdue
App that snaps and sorts receipts, so customers are always on top of expenses
MTD-compliant VAT calculation and filing to HMRC
Personalized links and QR codes for faster, easier payment
The Challenge
As a financial service provider, ANNA has to perform a range of user checks to stay compliant with strict regulations. Know Your Customer (KYC) is one of them.
ANNA went to a verification provider for their KYC needs. However, they initially used a reseller, which meant that their checks were outsourced and low-quality. As a result, ANNA couldn't verify certain types of documents, verification time was longer than expected, and pass rates were low.
After that ANNA decided to go with a separate vendor for every required check—ID verification, electronic KYC, and watchlist screening— in hopes of better results. That didn't work out, either.
Why Sumsub?
ANNA needed a reliable partner to eliminate fraud and increase pass rates. Their partners recommended they use Sumsub.
After a great deal of research, ANNA chose Sumsub for the following reasons:
Short processing time and high verification speed
Anti-fraud protection that detects up to 100% of attempts
User-friendliness of the platform
Responsive 24/7 support
Comprehensive dashboard with reports accepted by the strictest regulators
The Solution
ANNA integrated Sumsub in March 2021 and now uses the Mobile SDK for its user verification process. To get to know their customers and detect high-risk users, ANNA utilizes Sumsub's ongoing AML monitoring for international sanctions, PEPs, watchlists, and adverse media. All this is combined with ID verification, liveness/Face Match, and PoA (proof of address) checks.
Implementation
Integrating Sumsub's solution took ANNA one month. It was simple to integrate because it is a pre-made widget so no coding is required. ANNA's dev team faced no issues at all with it.
The Results
ANNA saw results in the first week of using Sumsub.
First, manual work was reduced by 95%. Secondly, pass rates grew by 88%, while fraud attempts went down by 6%.
ANNA appreciates that if a customer fails to pass verification, Sumsub requests additional information in order to give them another try. Previously, ANNA's support team had to do this manually, which was a burden.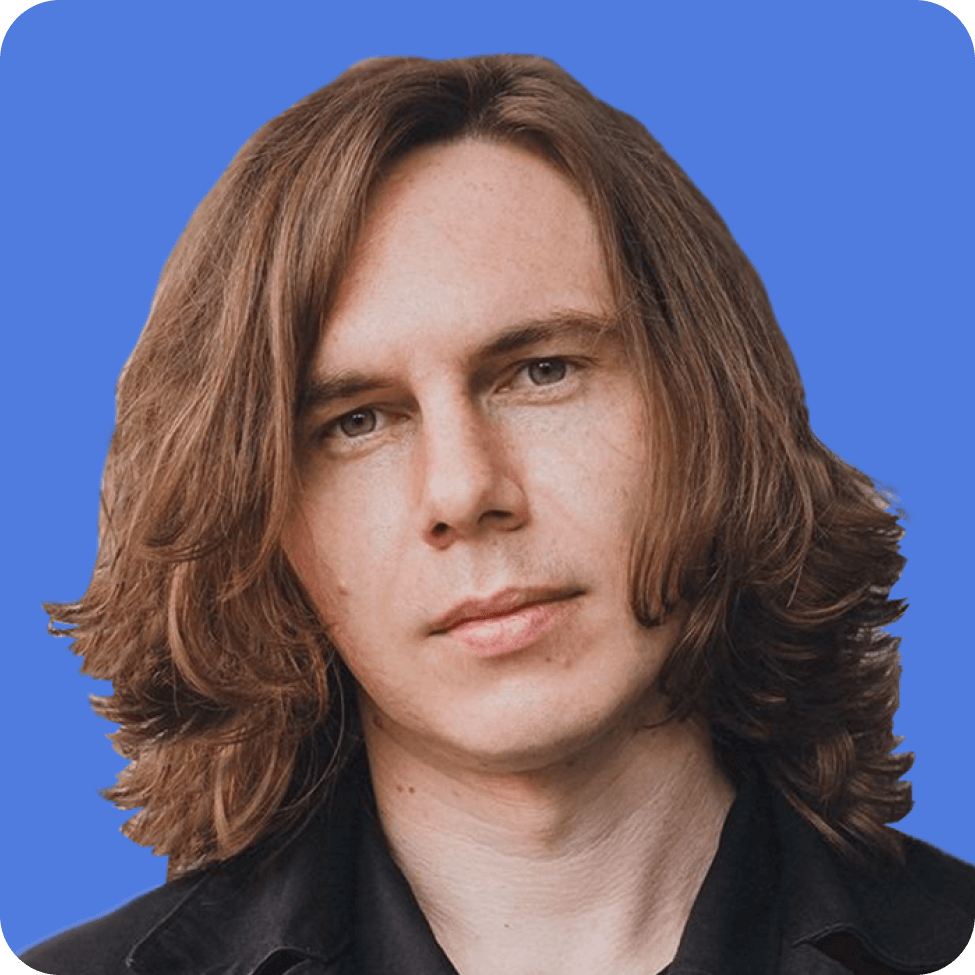 Sergey Fedorov
Head of Digital Onboarding at ANNA
Before onboarding Sumsub, we used a fully automated verification solution. In terms of verification time, it was faster but brought us more fraud cases. All those cases are now eliminated, and we're happy with the results.
Future plans
ANNA is looking to integrate NFC by the end of the year. The company believes NFC technology will benefit identity verification due to the higher quality data that can be transmitted through it.