Not satisfied with your identity and corporate verification?
We can fix this

.
Streamline your verification process for individuals and companies with global coverage, configurable verification rules, detailed analytics and case management tools. Discover the perfect balance between customer experience and compliance.
Advanced compliance features, transparent results. You won't get that anywhere else.
Companies usually try many different providers to meet various issues, such as the overall lack of information, poor global coverage, manual profile review, and low pass rates. Not to mention the difficulties that arise when companies coordinate verification rules with their providers.
Say hello to fast and transparent checks, put together through a people-friendly interface that allows one to monitor various pre-built or customized parameters while analyzing and improving workflows.
Whatever your focus is—compliance, the growth of pass rates or customer support—Sumsub will help you to oversee everything fast and easily.
Compliance and legal teams
No more messy compliance workflows and needless amounts of manual workload.Set individual check rules to be compliant with the relevant AML laws, automate your processes and see the detailed reasons behind all of the decisions. Pay additional attention to controversial cases only.
C-level executives and owners
Let your entire team, from support to engineering, focus on their core tasks, not on compliance. A code-free customizable solution provides a holistic approach, allowing you to optimize your costs and grow the number of ready-to-pay customers. This has all been done so that you may slash man-hours.
Product owners and analysts
Unhandy checks create barriers that clutter the path for honest users, so you lose paying customers. With Sumsub, you can use data insights to reveal where users usually drop, then test and update your workflow to reach that perfect user experience. Plus, you don't need to develop non-core products on your side, we are open to your feature requests.
Are you tired of not being able to tell genuine complaints from pure scams? We can help! Empower your team with a case management tool that reveals every scoring detail. Now, you can answer your customers' questions quickly, with confidence in every decision.
It's time to forget about badly built software and lazy support responses. Integrate easier with 24/7 chat & email support. Manage and customize your software with a range of advanced tools: manage access via permission levels or SSO and let our API health tracking show whether your webhooks work right.
See how your processes can evolve with Sumsub
Before switching to Sumsub, we tried 4 different providers. Now, we have more confidence. They managed to tailor their solution to our business, and we highly appreciate that.
Set up processes as you need them
Sumsub goes beyond fast verification. Use default workflows or set up every single rule for the checks yourself.
You can create and control multiple parallel verification journeys in a few clicks, right from the dashboard. Choose a user group or a trigger, combine different kinds of required checks, define decision rules and customize the look of the flow.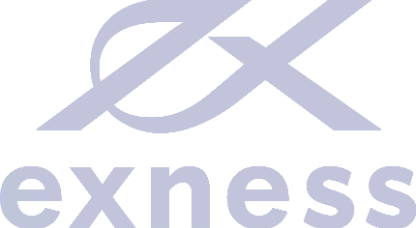 "Sumsub has been able to customize document and AML screening to fit our specific flows and needs. We work across many different jurisdictions with different flows and documents that users have to submit." — Maria Fedorova (COO)
Powerful verification and anti-fraud automation
Let honest users in, drive fraudsters out
While tricksters are coming up with new ways to crack the system, regulators are tightening compliance requirements. With Sumsub, you can make your fraud shield bulletproof.

"The blocklist feature is awesome. It has resulted in our Marketplace Integrity catching fraudsters or scammers quicker, while improving the safety of our platform."
Be confident in every decision and investigate suspicious patterns
Let's suppose that a user complains that their application was declined—why does this happen? How can you ask a user for additional information for verification, and how can you let them redo the check? Would it be possible to look through the details of the KYC check, in case there are any suspicious patterns?
The investigation portal, our additional document request tool and over 50 other features provide the answers to all of your questions, giving you the confidence and transparency you need. All of the additional info about the user will be available through a single profile, so that you can use it for future reference.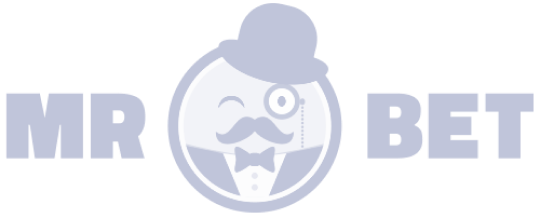 "Sumsub made it easier for us to work with suspicious users and ambiguous cases. We can see more metadata and various other signals, which makes it possible to look at situations from different angles. Thanks to Sumsub, we can now separate legitimate users from the illegitimate ones accurately and efficiently."
Data insights help you to onboard more
Send users through automated workflows, then analyse your audience and pass rate trends deeply. Track changes and improve your workflow for better results—find out what works best and build the perfect strategy.
Learn more on Sumsub Analytics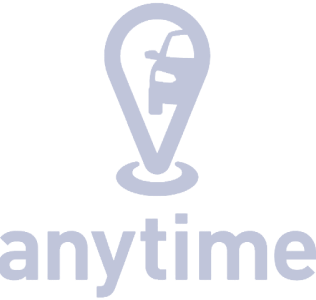 It's essential for us to not only have the ability to control the whole onboarding process, but also to understand its efficiency via indicators. With Sumsub you can analyze data from any angle. The analytics settings are very flexible. As a result, we have managed to reduce the average verification time by 100% and cut costs by 50%. — Ekaterina Chaika, Analyst and Head of Security
Read story
Reporting on your risk-based approach
Automated reporting gives you your time back
If you experience heightened attention from an AML perspective, then you know the value of quality report generation within a few clicks. Sumsub helps you spend more time on smart work. You can forget the stress of sending an email to a regulator or to the bank.

Among all the rest, we appreciate report generation with a simple click of a button, fully compliant with the recent FATF guidelines as well as our local and EU regulatory norms. Sumsub paints a great picture for the company. And everybody loves a company that really cares about their customers. — Luis Vaello, COO at Bitnovo
Learn more
Learn more
Learn more
Learn more
Learn more
Learn more
Learn more
Learn more
Benefit from industry-approved technology
Explore ways to use Sumsub for better compliance across the entire customer lifecycle
Choose plans that are right for your business
We offer transparent pricing and contracts of any duration, so you can test the product in various cases before the final commitment.
Get the extended list of features
Every one of our
600+ clients
is unique, having their own special needs and legal requirements. To satisfy their constantly growing demands, we have developed over 50+
advanced compliance features
. Take a look, to find out which of these may suit you.