How YouDrive reduced verification to one minute, got rid of fraud, and gained a competitive edge

One of the biggest sharing services in Eastern Europe boosted client referrals by letting customers drive off within seconds by implementing quick registration.Since its launch in 2015, YouDrive has become the market's top pick, and none of its vehicles have been stolen or destroyed.
Customer behavior monitoring in browsers and on mobile devices to detect fraudulent patterns and activity
Document validity check with screening data against third-party databases along with security features analysis
Comparing faces within a group of images and liveness detection
Cross checking all the data against a customisable list of requirements.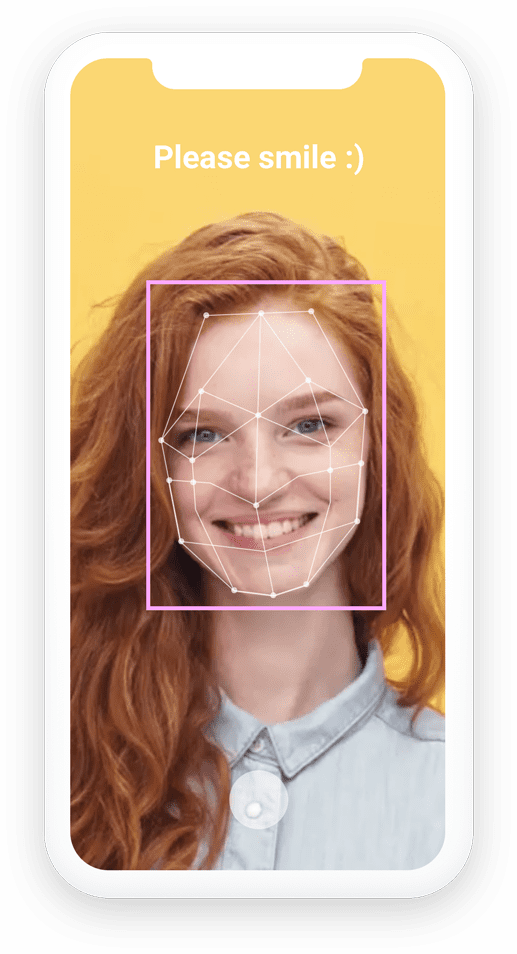 Biometric driver authentication prior to car opening to protect from spoofing
When YouDrive launched in 2015, the company had only 10 Skodas. By 2016, the company expanded its fleet to 100 cars and could no longer be restricted to manual user verification. The amount of cars and users have overgrown that solution.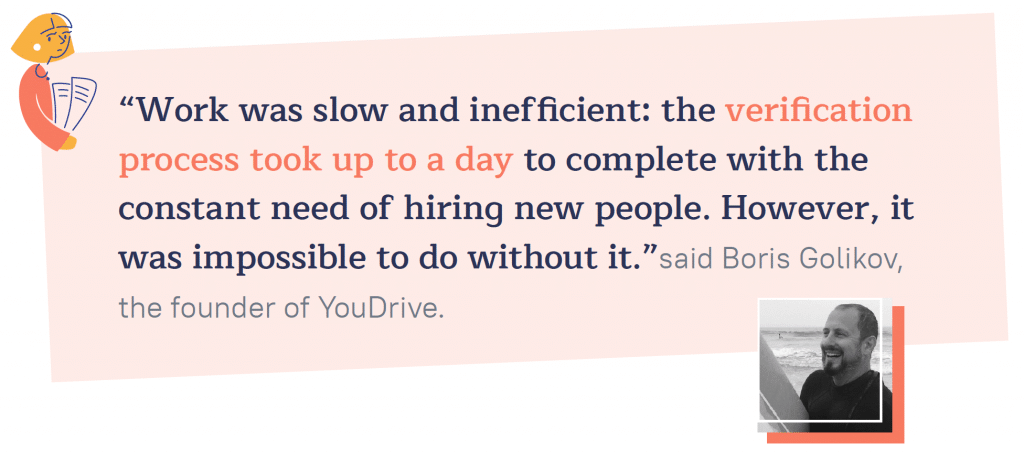 The requests started to pile up, and employees needed sick days, vacations and holidays. The time people had to wait for verification grew longer. YouDrive needed an accurate way to automate the whole process, and it sought to make verification faster and more sophisticated.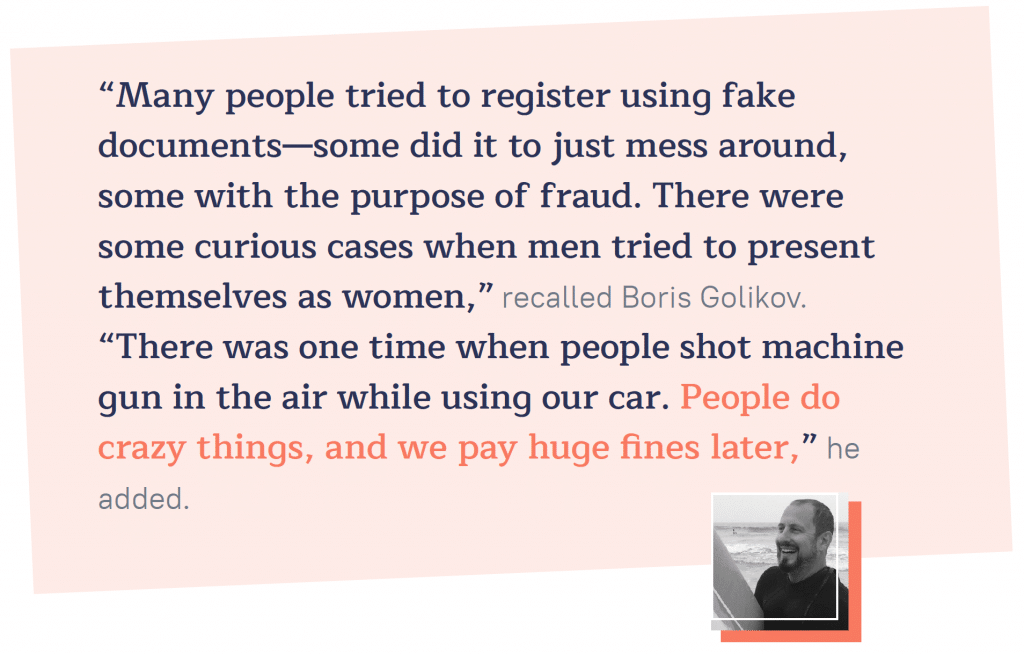 Verification is a crucial part of this business because it is how the clients get their first impression of the overall service. They don't want to wait a day to complete verification. They need the car now. Otherwise, they will just take a taxi or choose some other option.
The time spent on verification directly influences conversion and the overall income of the company. YouDrive's strength was always service, so they tried to give clients the best user experience. At the same time, they needed to cut down the financial and reputational risks posed by bad actors.
At this point, YouDrive started looking for identity verification technology.
The majority of existing verification services from outside Russia were quickly eliminated from consideration, as their presence and client coverage In Russia and the CIS were inconsistent.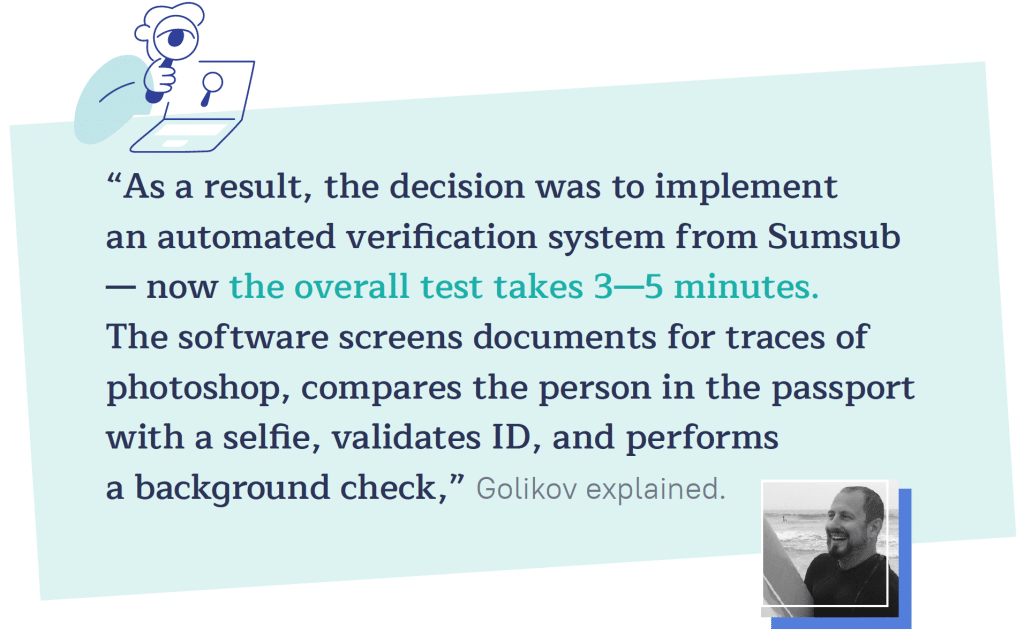 How does Sumsub distinguish between fake and genuine documents?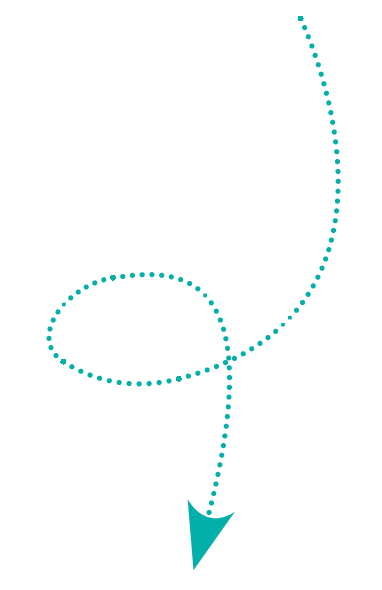 First, the user is asked to take a picture of themselves with the relevant document together in one shot and, if the case demands, submit pictures of other requested documents as well.
The image sent by a person is analyzed for the use of graphic editors and traces of retouching. Text recognition software then reads the printed data, and face recognition technology compares the photo in a person's passport to the avatar in the service itself. Then, it completes an accurate background check that exposes any previous violations of the law or traffic tickets.
The system automatically analyzes the information to find anomalies. For example, it checks if the passport number corresponds to the date of issue. Then, Sumsub's neural network screens the individual's data to analyze whether the document is lost or stolen.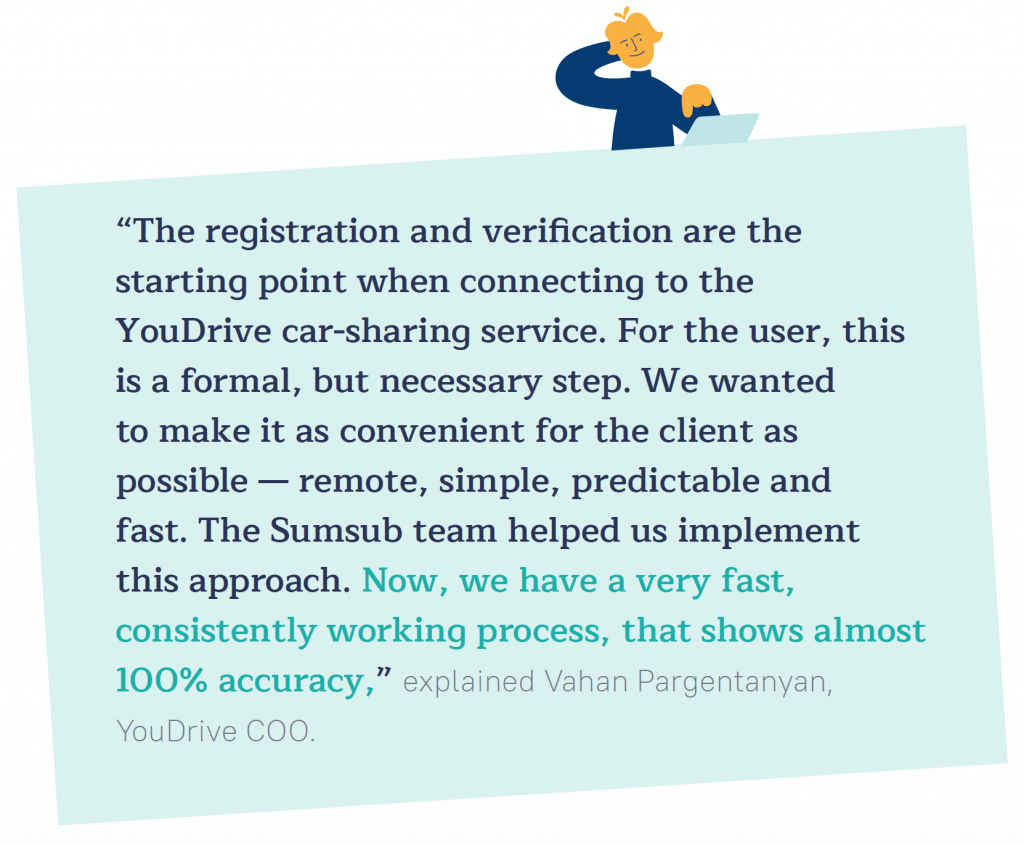 Sumsub's system has been implemented for three years. There have been no incidents that have harmed YouDrive's business, and not even one car has been stolen. The median onboarding time is from 30 seconds to 3 minutes.
As YouDrive expanded, it chose to rely on Sumsub because it is a reliable and accurate verification provider with 24/7 technical and customer support.
In 2017 YouDrive launched a taxi service, powered by Gett and other taxi companies. Sumsub worked directly with registered business owners and legal entities by verifying the legitimacy of their businesses and screening taxi numbers.
YouDrive hasn't just stopped at cars. In May 2018, the YouDrive lite electric scooter sharing project was launched. The entire rental process, from registration managed by Sumsub to the unlocking of a scooter, takes place in YouDrive's app.
To use YouDrive lite electric scooters, Sumsub asked for the same documents as in the case of carsharing, excluding a driver's license.
The unique element of YouDrive lite's electric scooter sharing is that scooters are not tied to docking stations. Users can leave scooters at the nearest bicycle parking spot, and they do not have to look for a drop off point.
In March 2018, YouDrive launched a unified platform for different carsharing operators called YouDrive Pool. Sumsub worked with operators using that platform to maintain quick verification for their carsharing services.
Then, YouDrive took advantage of the partnership between Sumsub and Telegram. Telegram Passport was integrated into YouDrive alongside identity verification support from Sumsub.
With just one tap on a smartphone screen, Telegram Passport allows users to register for any service that requests ID data for verification. Passport data and other documents are saved to Telegram, and connected services themselves do not have access to the data. It is encrypted on users' devices.
"We are pleased that there is such an opportunity to reduce the time for registering new users. Often, potential customers do not want to spend time submitting information and photos with a passport. Now you can register in carsharing, even if there are no documents at hand, and the process will take up much less time than before," said co-founder and business development director of YouDrive, Andrey Kuprikov.
When YouDrive decided to expand its business to Armenia, Israel, and Cyprus in 2018, making more vehicles and electric scooters available across those countries, they chose Sumsub again, as Sumsub's robust solutions had already gained their trust.
Final Thoughts:
Optimization Drives Progress
Sharing is a highly competitive market that demands constant optimization. To reach the utmost efficiency, all of a service's core processes have to be entrusted to professionals. One core process is client onboarding, as it must be precise and engaging in order for the service to thrive.
In business, teams should be focused on the key processes, not on the paperwork and verification checks.
YouDrive managed to minimize financial and reputational risks, radically cut down the time for client onboarding, and boost referrals from customers, who went to YouDrive as to the sharing platform with the fastest verification process on the local market.
YouDrive does not think about verification anymore — only about growing its business.
Join the 350+ businesses that are using Sumsub to onboard their customers.