How
YouDrive

reduced verification to one minute, got rid of fraud, and gained a competitive edge
With Boris Golikov, the founder of YouDrive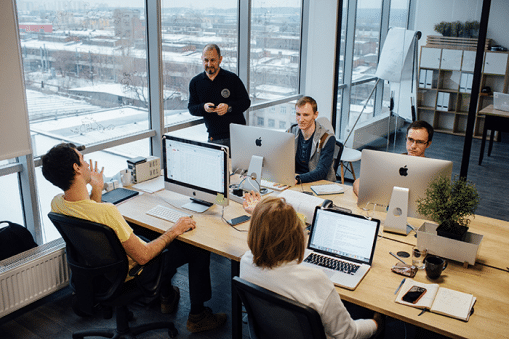 technical and customer support
YouDrive is one of the largest carsharing companies in Eastern Europe with car and electric scooter rentals available in Russia, Armenia, Israel, and Cyprus.
300+ cars
300+ scooters
3 mln users
One of the biggest sharing services in Eastern Europe boosted client referrals by letting customers drive off within seconds by implementing quick registration.
Since its launch in 2015, YouDrive has become the market's top pick, and none of its vehicles have been stolen or destroyed.
When YouDrive launched in 2015, the company had only 10 Skodas. By 2016, the company expanded its fleet to 100 cars and could no longer be restricted to manual user verification. The amount of cars and users have overgrown that solution.
The requests started to pile up, and employees needed sick days, vacations and holidays. The time people had to wait for verification grew longer. YouDrive needed an accurate way to automate the whole process, and it sought to make verification faster and more sophisticated.
"Work was slow and inefficient: the
verification process took up to a day
to complete with the constant need of hiring new people. However, it was impossible to do without it."
said Boris Golikov, the founder of YouDrive.
Verification is a crucial part of this business because it is how the clients get their first impression of the overall service. They don't want to wait a day to complete verification. They need the car now. Otherwise, they will just take a taxi or choose some other option.
The time spent on verification directly influences conversion and the overall income of the company. YouDrive's strength was always service, so they tried to give clients the best user experience. At the same time, they needed to cut down the financial and reputational risks posed by bad actors.
At this point, YouDrive started looking for identity verification technology.
The majority of existing verification services from outside Russia were quickly eliminated from consideration, as their presence and client coverage In Russia and the CIS were inconsistent.
"Many people tried to register using fake documents—some did it to just mess around, some with the purpose of fraud. There were some curious cases when men tried to present themselves as women,"
recalled Boris Golikov.
"There was one time when people shot machine gun in the air while using our car.
People do crazy things, and we pay huge fines later,"
he added
.